Fifteen people show up in support of climate action and safe streets in Bellevue!
On Saturday, September 26th, a group of Bellevue residents, workers, and students braved the rain to show their opposition against a new I-405 interchange. In front of Bellevue City Hall, we shared emotional conversations about traffic violence, Vision Zero, and climate change. Participants talked about walking and biking in Bellevue – which roads are safest, which are most dangerous, and what things they look out for when traversing the city outside of a car.
We then departed on a journey around south Downtown to view the sites of a potential new interchange. Through diagrams, stories, and pictures, we discussed how the new interchange would look, how the pedestrian and cycling experience would be impacted, and how our city's roads could be changed to make them safer for all users.
Check out the following thread for a play-by-play of the day's activities. Thank you to all who showed up and showed your support!
We're here with friends, neighbors, and advocates to tour the possible sites for a new I-405 interchange in downtown Bellevue. Follow along with us as we talk about why No New Interchange is the only option that makes sense for our city.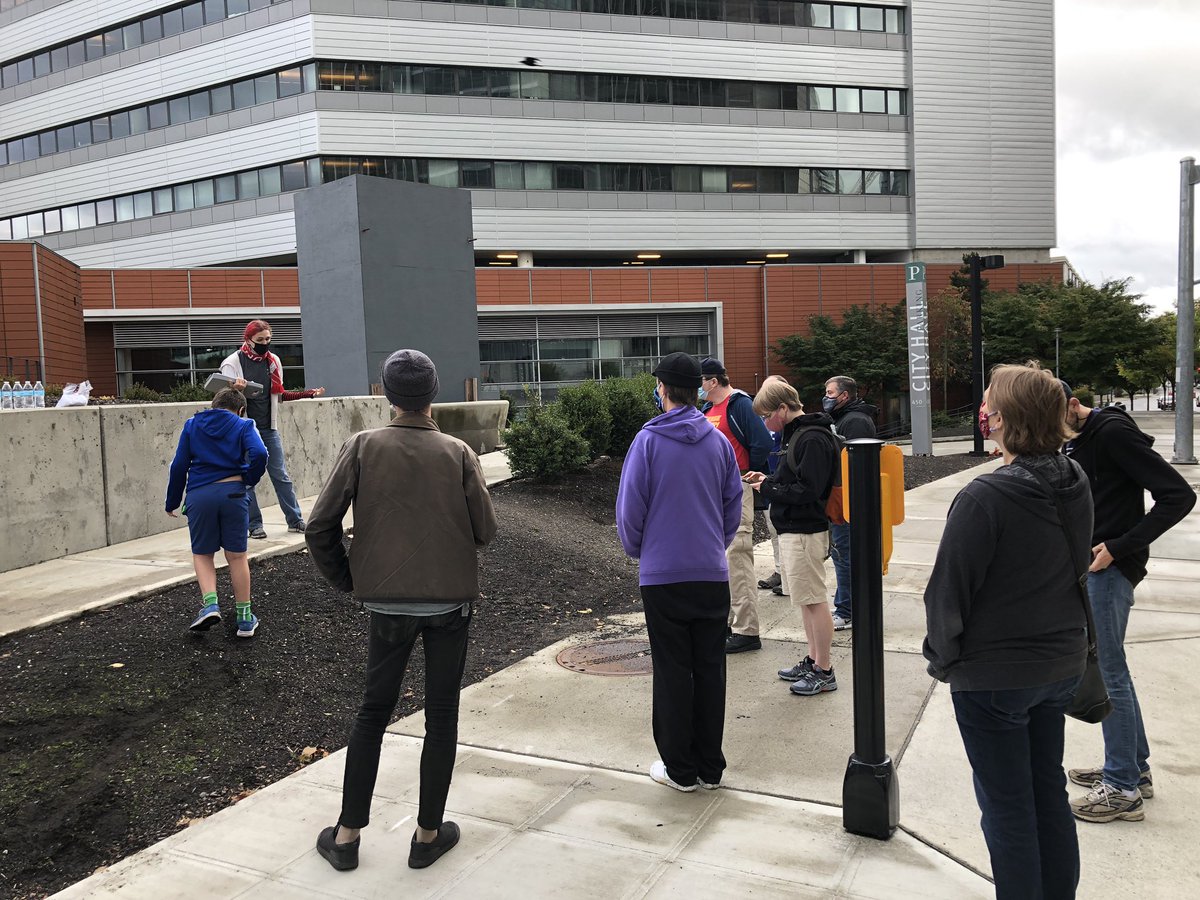 Chatting before heading out from city hall. Discussion topic: what's your least favorite street to bike on in downtown Bellevue?
Everyone is agreeing that NE 12th street is very stressful with a lot of harassment of cyclists. Bellevue way also comes up. Seems like there is a general need for safe east-west routes.
One of our younger attendees shares his concerns about cars turning right against "no right turn" signs. Saw this on his way here and worries about people crossing the street.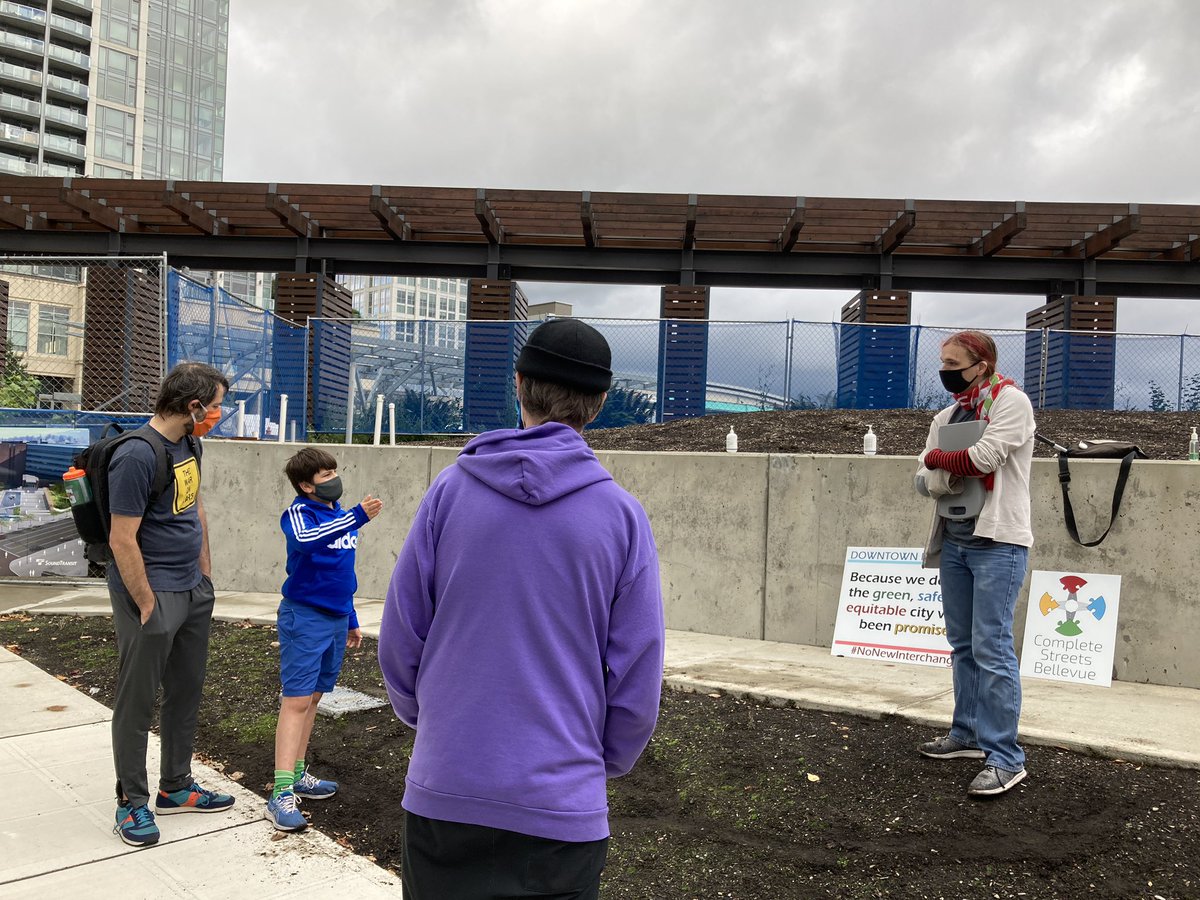 @Deutski1: There have been no changes yet at intersections where we've seen cyclist fatalities. At some point giving your condolences isn't enough.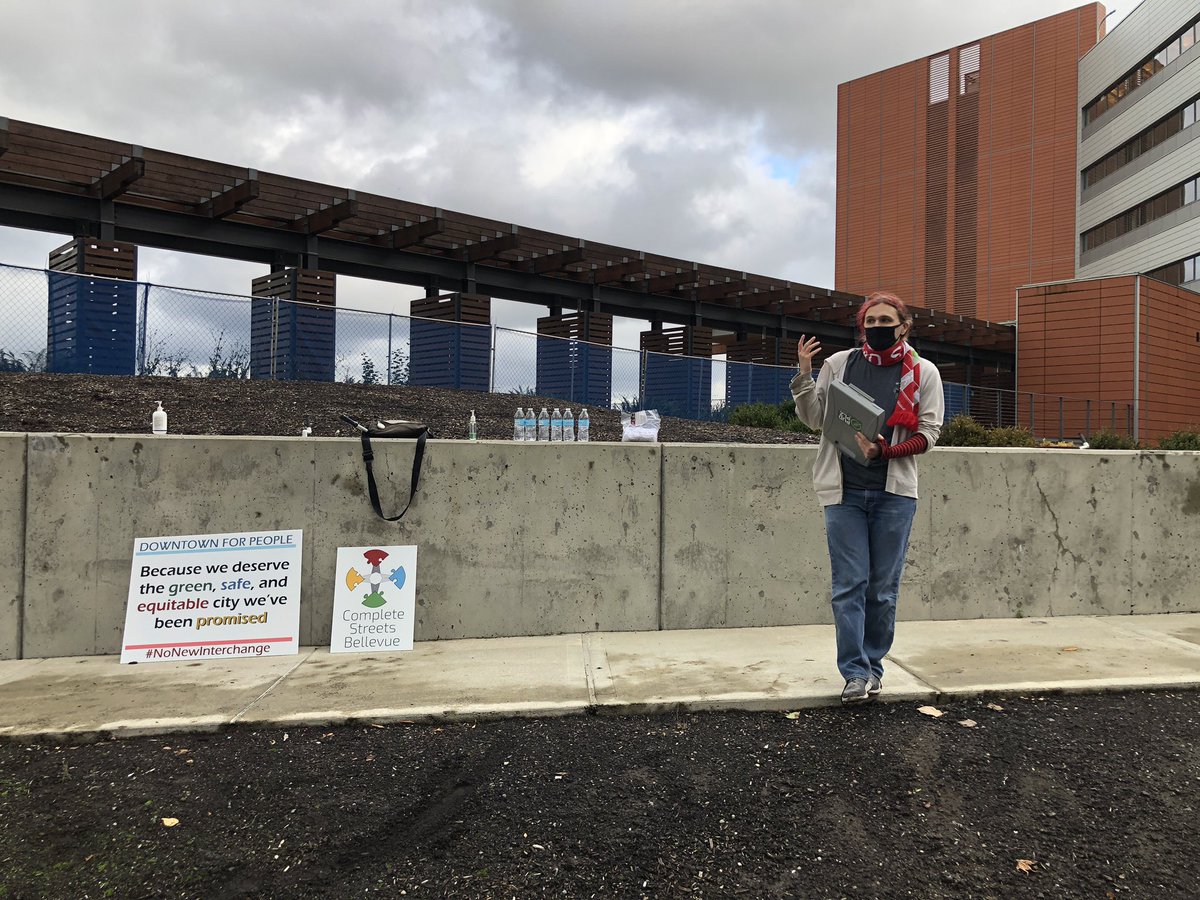 Walking now. With a group this size it's not actually possible for everyone to enter the crosswalk within the 5 second window when the walk sign is lit. Sorry for jaywalking I guess.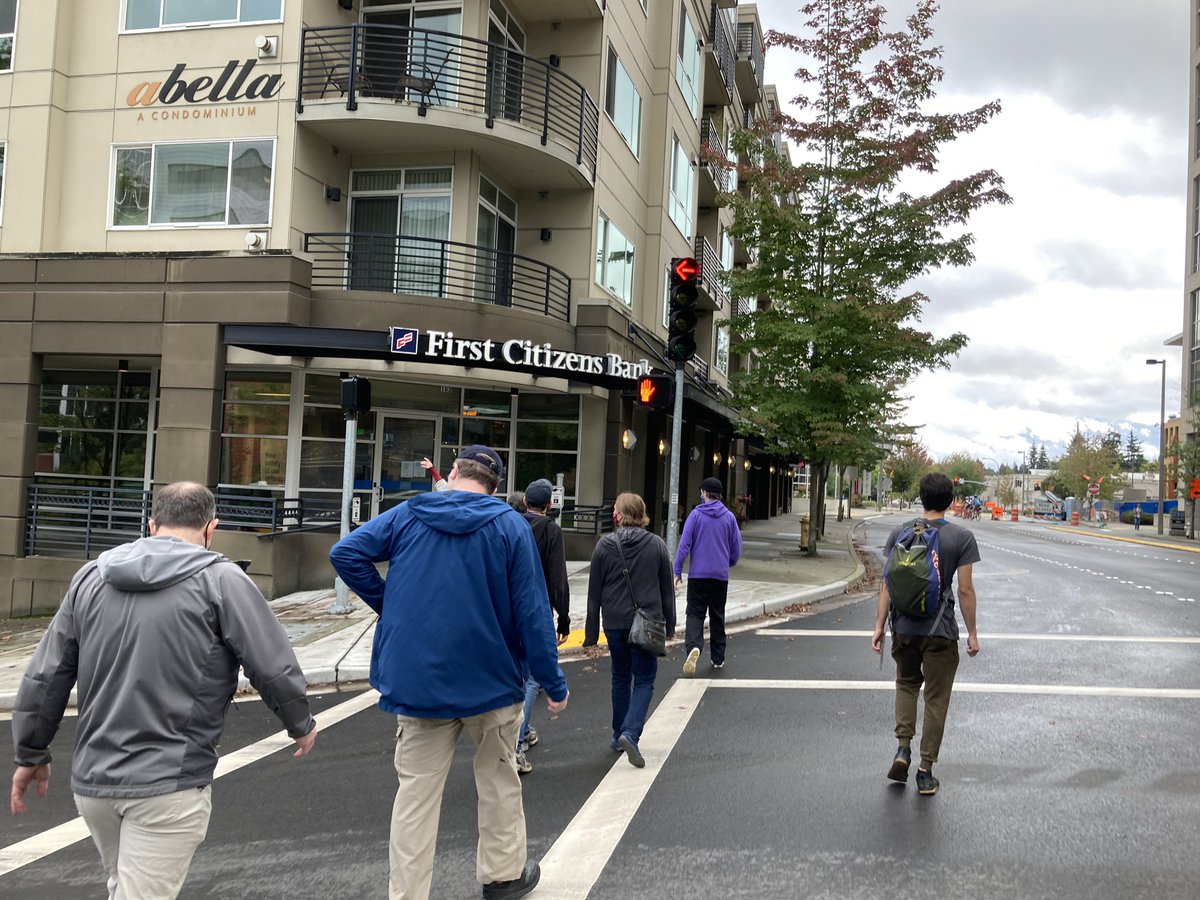 Our first stop is an option that the city has since ruled out: making 4th St one-way and building a new 2nd street crossing of I-405 to go with it. Glad we no longer have to contemplate the pedestrian experience next to a 5-7 lane one way road.
Next an option that is still on the table. We don't have any details on what the ped/bike experience would be. Without commitments we don't think this is worth paving over the wetlands on the east side of I-405 here.
Now talking about upzoning planned for Wilburton, centered around the Eastrail walk/bike trail. This illustrates one of our core beliefs: we can choose how we grow. We can choose which modes to build for, and those choices need to align with our values.
Lane widths here are 14 ft (we measured). We think that is enough to fit a better bike facility than sharrows.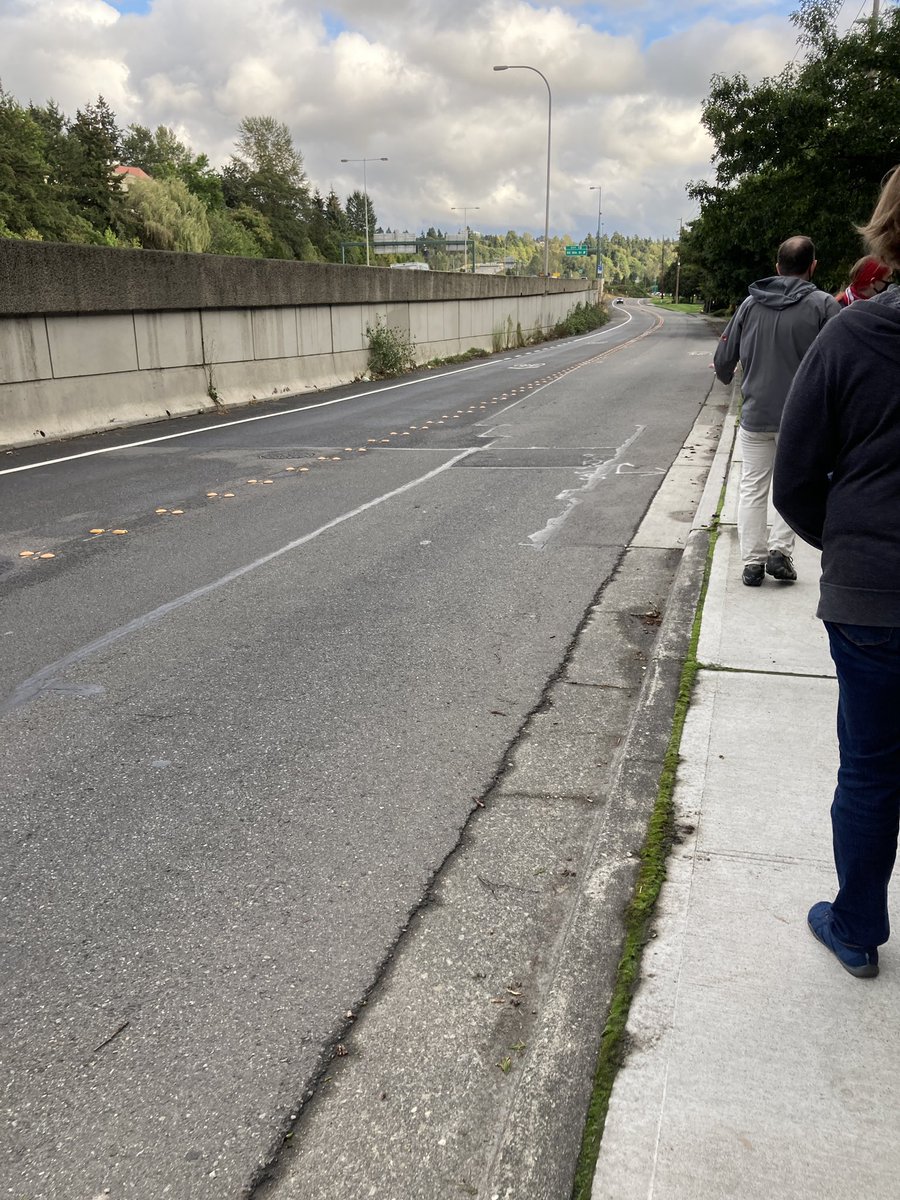 The Lake Hills Connector proposal. We feel that a dramatic increase in vehicle traffic would seriously harm this area's potential to become the walking / biking / transit oriented zone the city has imagined around the Eastrail.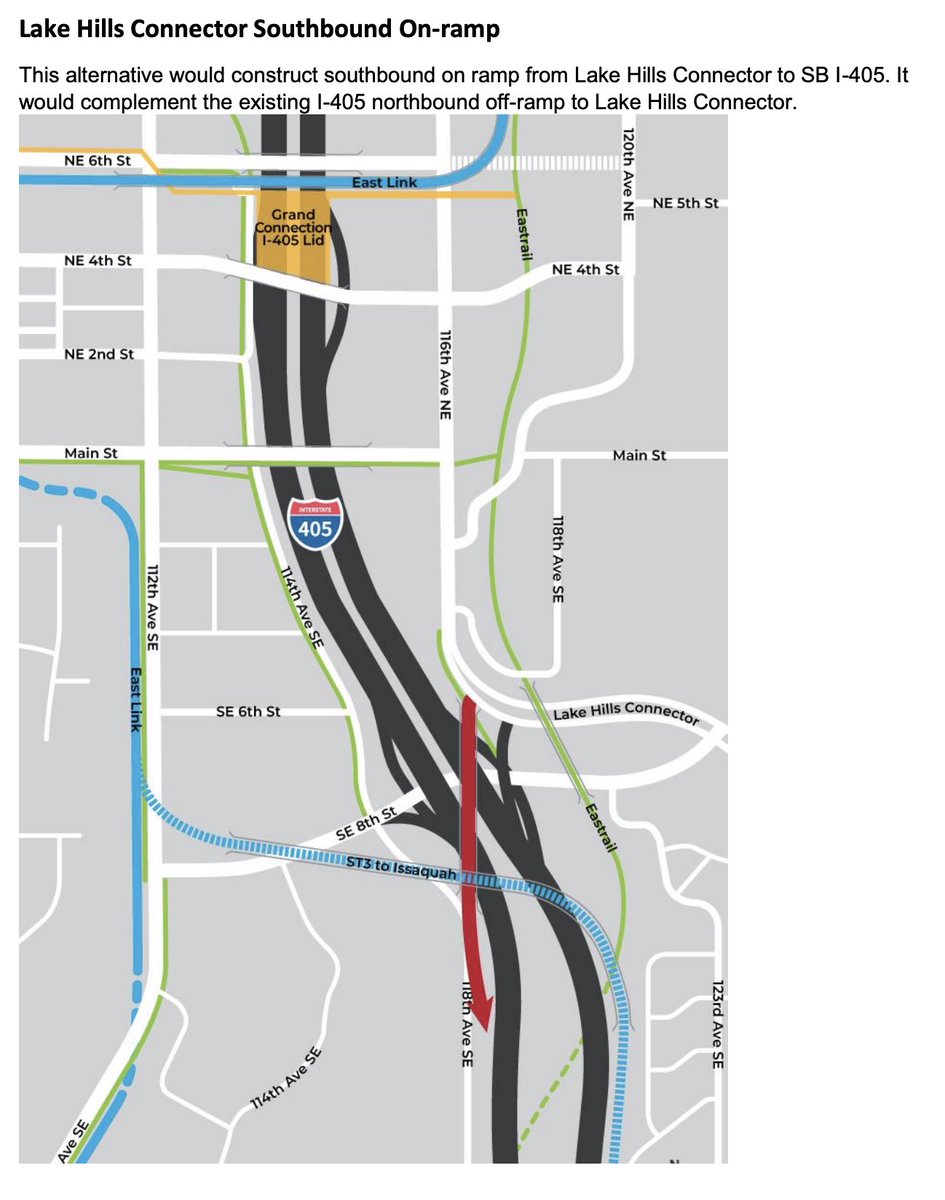 Talking through the NE 6th St proposals. The elevation difference across I-405 makes us worry that the ped/bike experience on this bridge would be poor. This idea also threatens to compromise the transit oriented development planned here to the west of I-405.
Talking about how the primary function of any interchange is to funnel more cars, faster, onto downtown streets. The city is already struggling to create a reasonable experience in downtown for people walking and biking. The options only get worse with more traffic.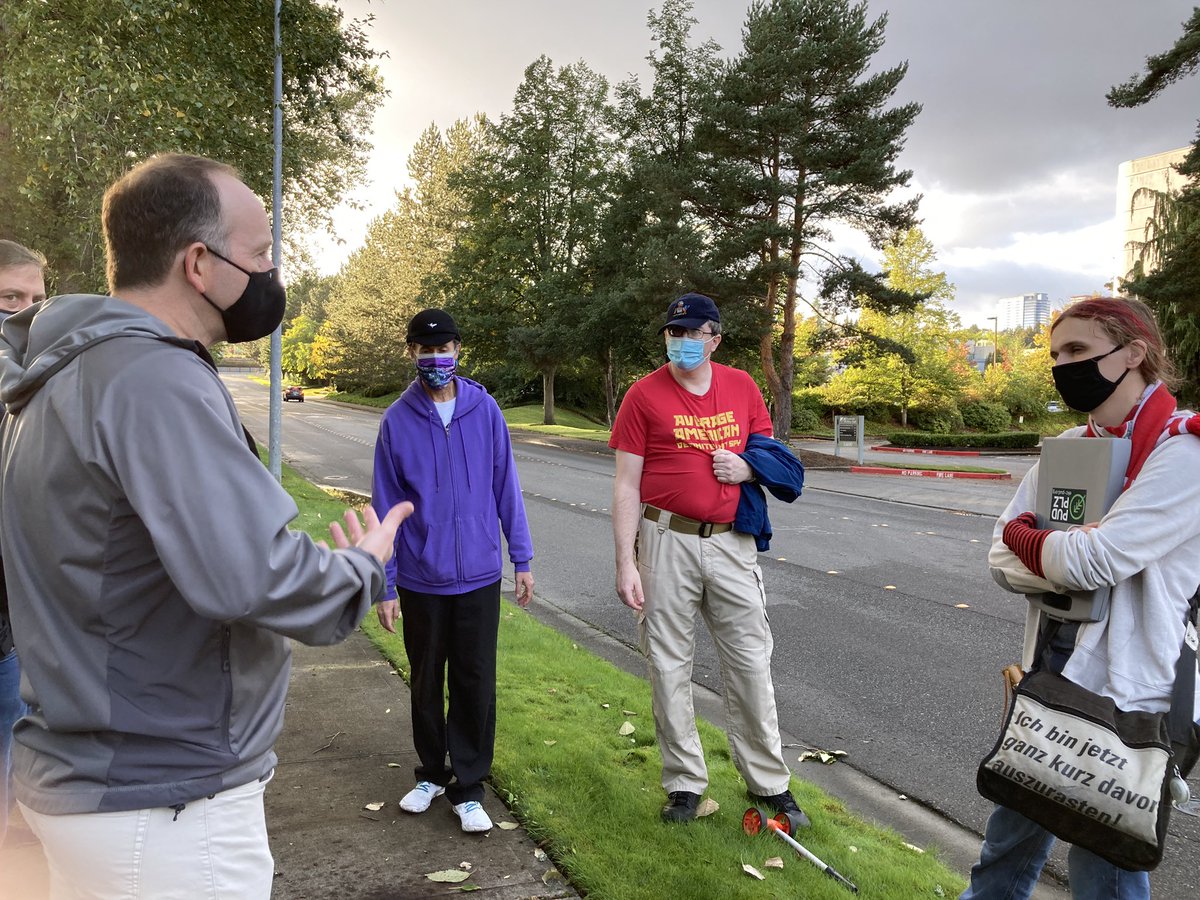 Future East Main light rail station. There is a lot of promise here and big plans for transit oriented development. We want to see this area become more pedestrian, cyclist, and transit friendly, not less.
Yes we brought a measuring wheel. Urban planning nerd alert! 🤓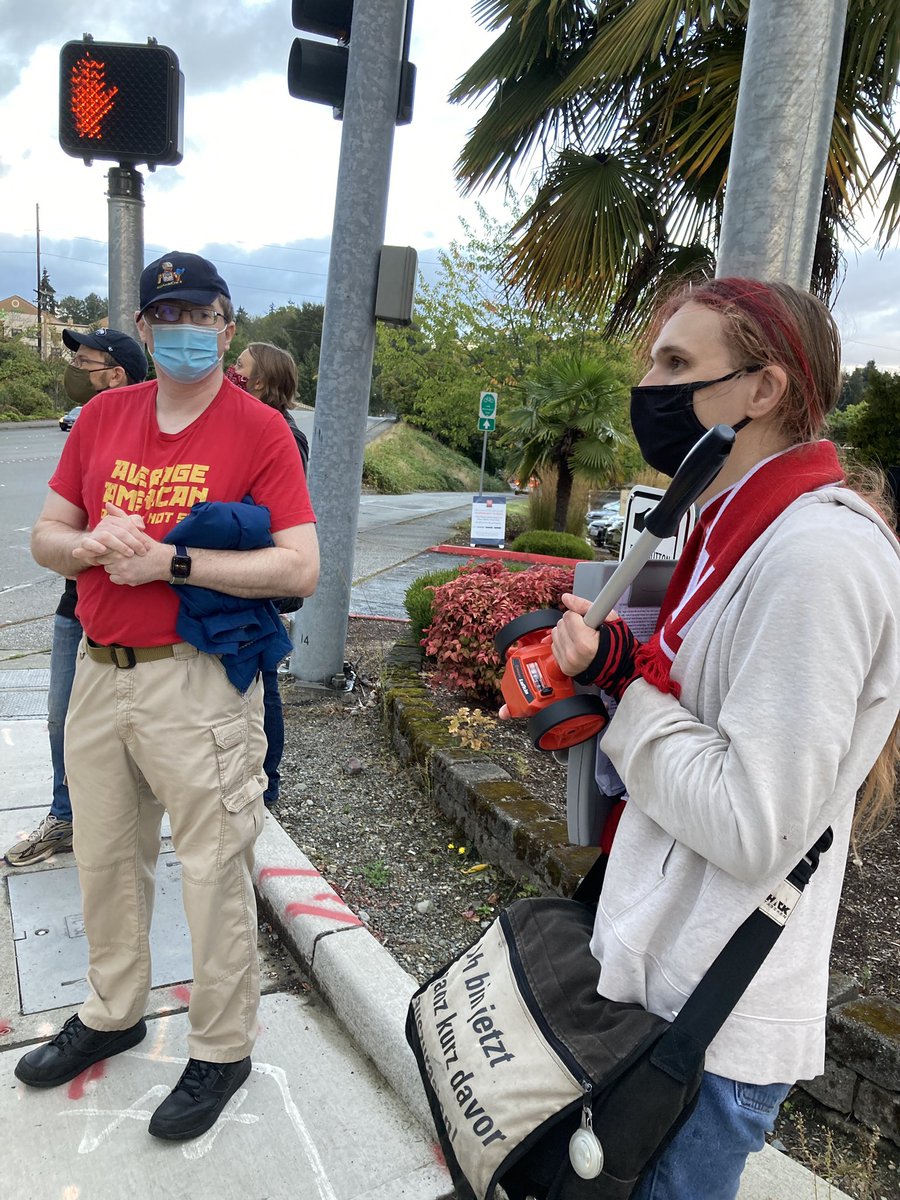 Looks like that's it for us today! Please write Bellevue city council to say that you want No New Interchange! Find more resources and actions you can take on our website.
https://downtownforpeople.org/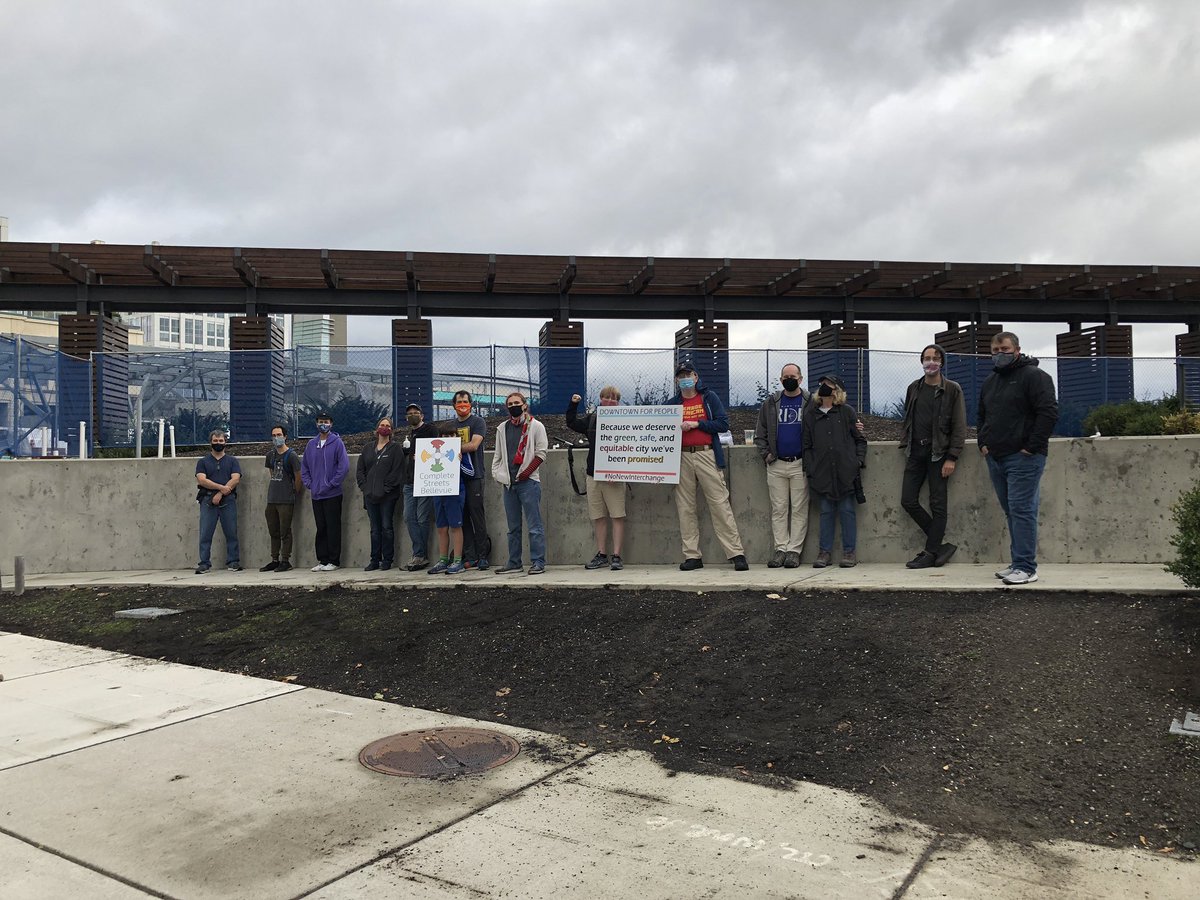 Originally tweeted by Downtown for People (@DT4People) on September 26, 2020.